Počas víkendu 9.-12. júla sa na trenčianskom letisku odohrala Pohoda. Bez ľudí. Kvôli koronavírusu SARS-CoV-2 sa nemohla uskutočniť štandartná verzia s 30,000 návštevníkmi a tak sa organizátori Pohody rozhodli priniesť Pohoda In The Air. Kapely síce odohrali koncerty na letisku, no fanúšikovia si ich mohli pozrieť len cez video stream. Pozrite si našu rekapituláciu od našeho redaktora Kevina a fotografie od Ester Mládenkovej, ktorá sa v piatok prišla ako novinárka pozrieť do areálu letiska.
∶ ∎ ∶ ∎ ∶ ∎ ∶
This year has been a historic one for the music industry. With borders closed, crowds dispersed and movements restricted, the future of live concerts and major festivals has been put in the spotlight with an uncertain future.
Festivals like Pohoda have persevered regardless. The premier music and arts festival in Central Eastern Europe usually attracts a diverse and forward-thinking line-up from all around the world. With the ongoing global pandemic, organizers saw an opportunity to celebrate something unique.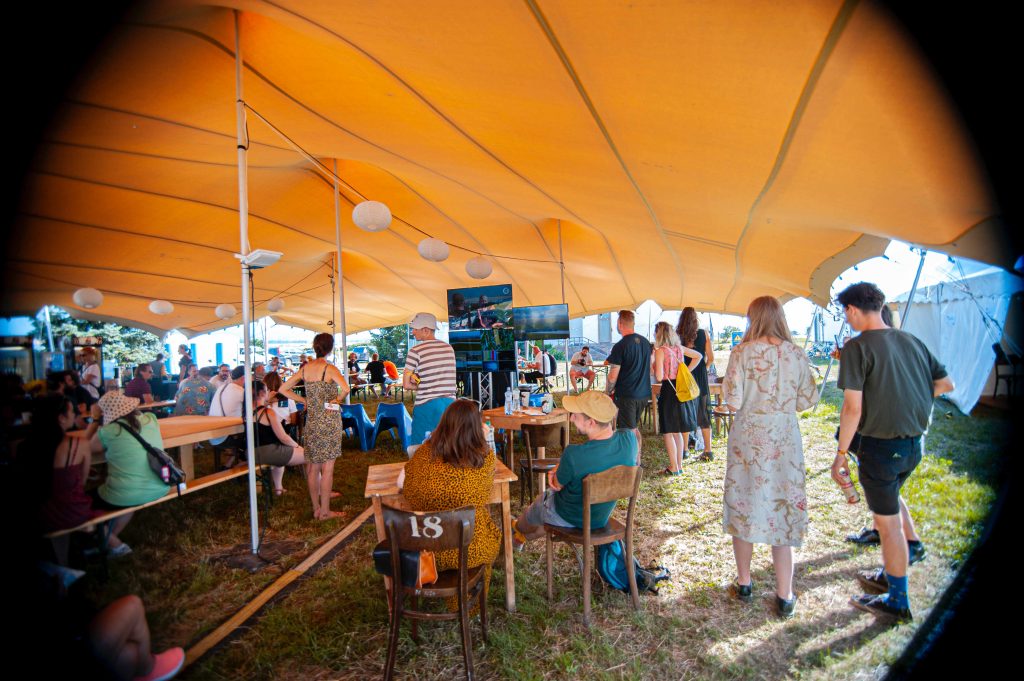 This year, rather than cancel altogether, a special Livestream event was programmed for the weekend of July 9-12. Pohoda In The Air's schedule included a roster of the best of local and international acts, pushing the envelope in fields such as indie/alternative, spoken word/rap, techno, experimental psychedelic rock, neo-classical and even Afrofuturism.
Performances were both streamed from an airfield in Trencin or via pre-recorded videos by artists. From the quirky alt-rock of Belgian group Shht, to the electronic wizardry of Prague favourite Ventolin, the variety on offer was impressive.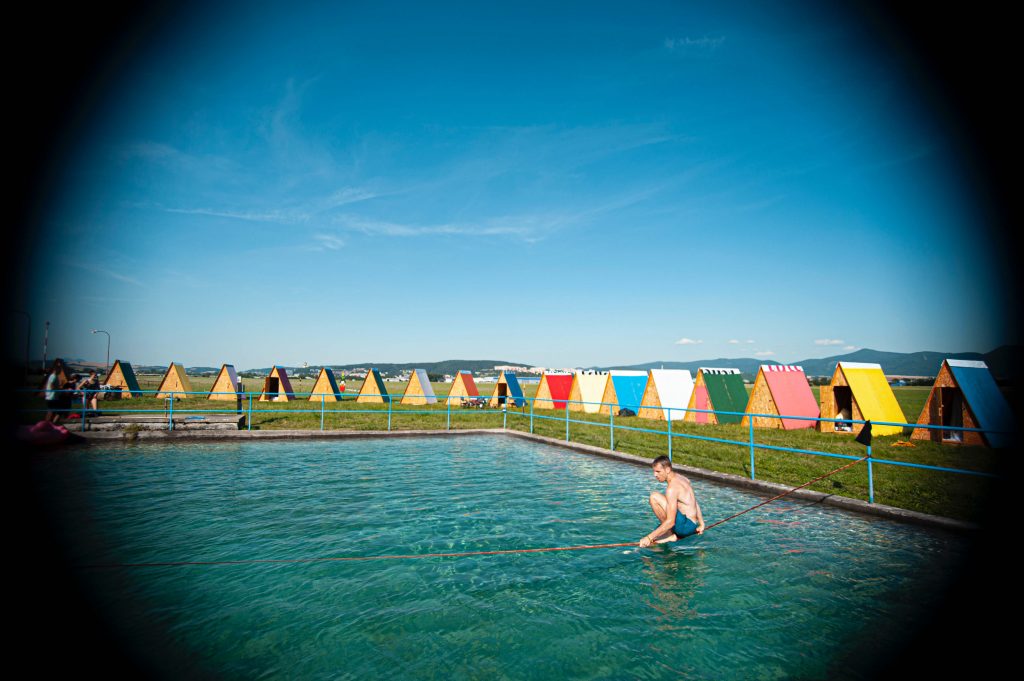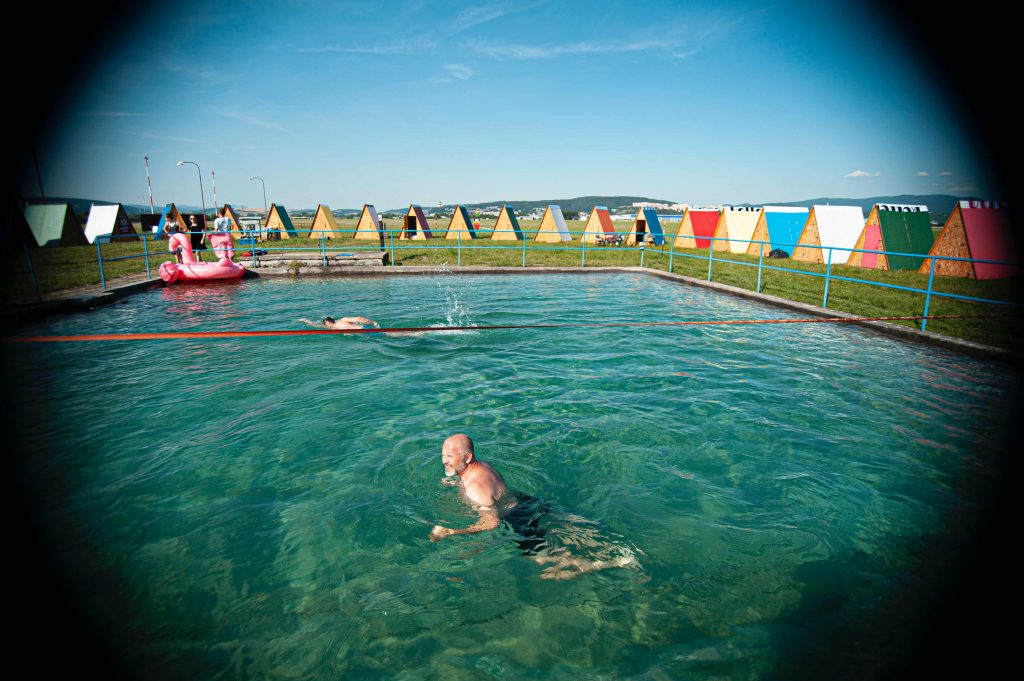 Playing with the theme of streaming 'in the air', artists performed from a range of airport-based locations. Synths and wires controlled by artists like Stroon fit just as well in an air traffic control tower as the punk energy of bands like The Wilderness in a garage resembling a shipping container.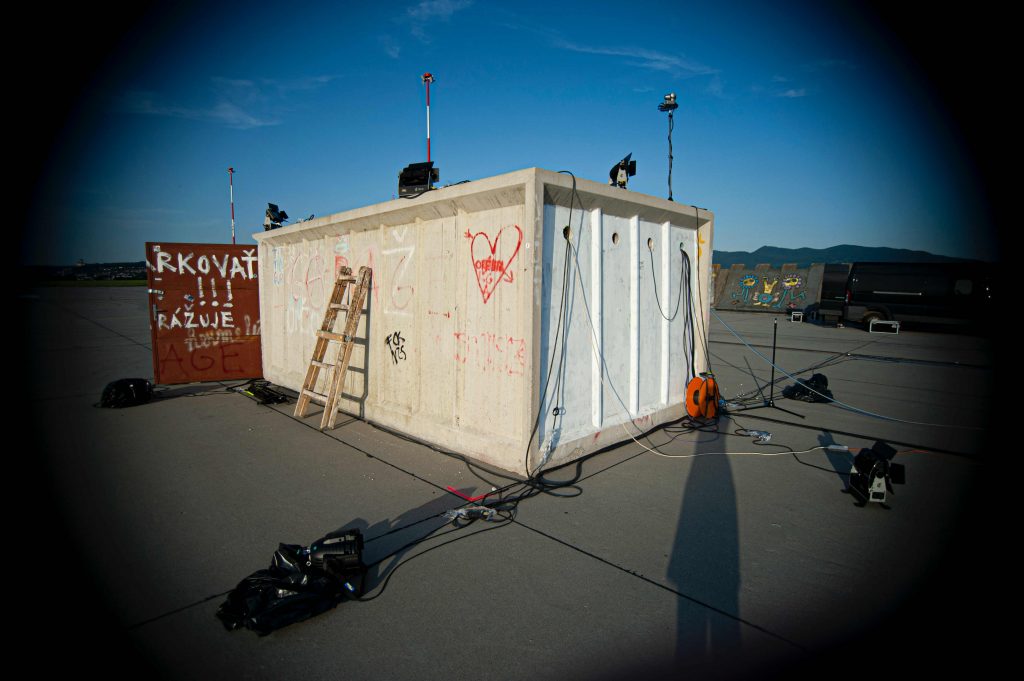 The festival also featured some topical discussions in Slovak including the ideas of art and music in a time of a pandemic. The highlight was the inclusion of President Zuzana Čapútová in the festival's program for a sit-down discussion with journalist Štefan Hríb. International acts were also represented on the line-up including Fulu Miziki's unique vision of futurist trash music from the streets of the Democratic Republic of Congo and Iranian-Israeli artist Liraz's modern take on traditional Middle-Eastern sounds.
The festival closed with a special performance from San Francisco avant-garde strings group Kronos Quartet – a specially curated performance timed around the sunset in the US and the sunrise in Slovakia.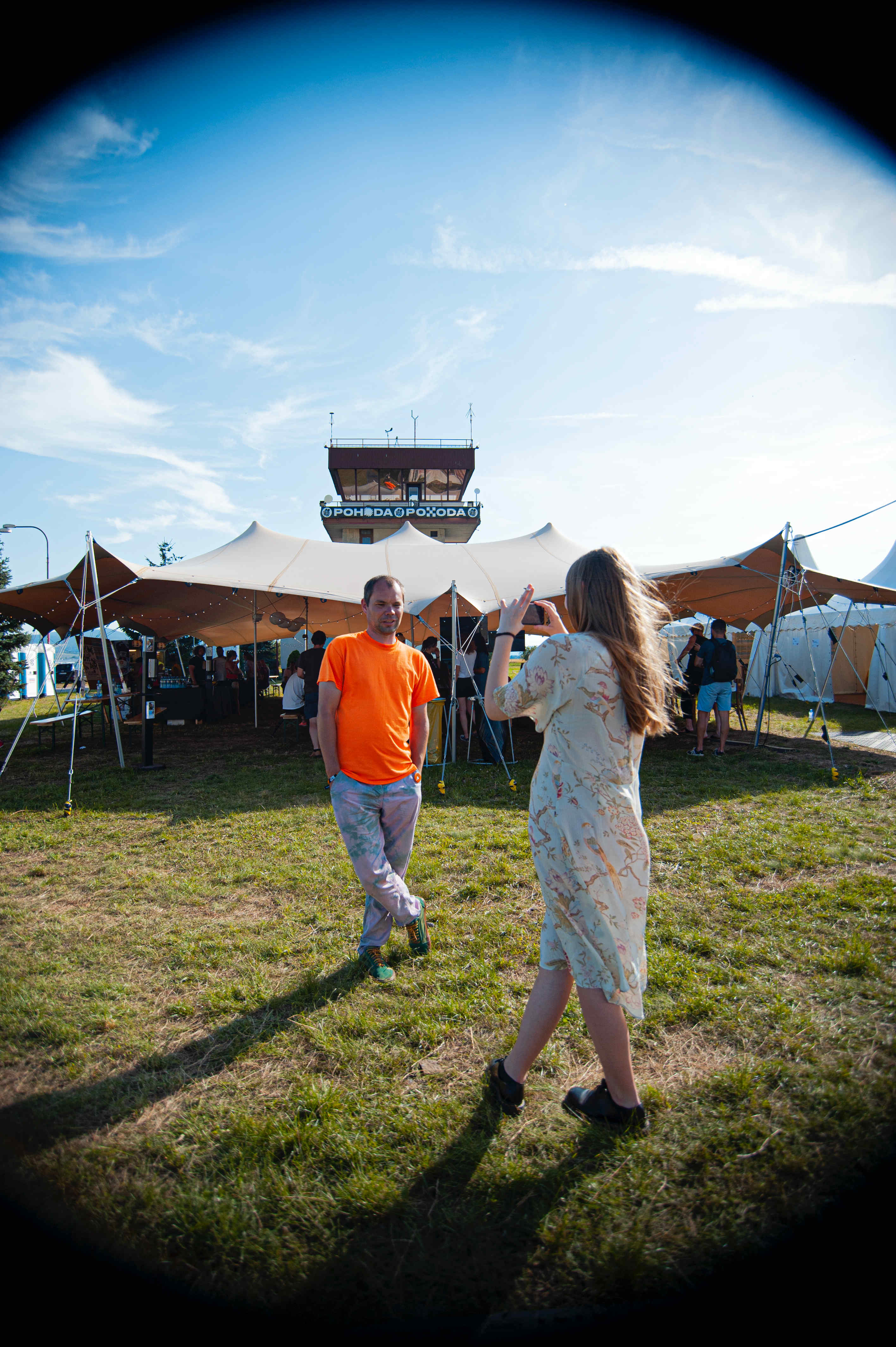 The programming of Pohoda In The Air was thoughtful and meaningful. Although the global pandemic meant the big international drawcards were lost, this opened a new opportunity to highlight some of the best and unexpected talents from Slovakia and the surrounding areas.
Sometimes strange, sometimes confusing, but always looking to push music to new and wonderful places.
All the live stream performances have been made available as a permanent online exhibition serving as a musical and artistic time capsule of this strange and challenging time we live in.
✺ A tu sú ďalšie fotografie z Pohody 2020 od Ester Mládenkovej ✺