Významný audio vizuálny festival CTM tento rok od 25.1. do 3.2. v Berlíne oslavoval svoje jubilejné 20. výročie. My sme na tomto festivale boli v posledné 3 dni. Celý festival bol týždňovým maratónom koncertov, prednášok a výstav v rôznych kultúrnych centrách po celom Berlíne.
Prinášame vám rozhovor s Janom Rohlfom, jedným zo zakladajúcich členov festivalu CTM.
How do you feel generally about this year's CTM festival? Were there also some problems of the festival? I know Venetian Snares couldn't come for example.
The CTM 2019 edition feels like a great success. And it was a fantastic celebration of 20 years of persistence, determination, love, friendship, learning, ad all else that was needed to keep the festival alive and evolving over so many years. Of course, with about 350 participants from more than 30 countries, 200 events, and more than 35 000 visitors, there will always be problems that need to be managed. And one marker of a successful edition here is, whether the team manages to solve the challenges that arise unexpectedly. And they did perfectly well! The fact that Venetian Snares could not perform due to the artic vortex that kept the North of USA and Canada in its frosty grip, was of course a massive downer, but Casual Gabberz from Paris were the perfect replacement, and the Friday night was epic despite the absence of Snares. The fact that the synthetic ice rink at Halle am Berghain was of much less quality than advertised to us previously, was a big blow as well. But we turned it into a roller skating rink in the mid of the festival, and it became massive fun. This kind of adaptivity, creativity and spontaneity is crucial.
The important thing to keep in mind is, that there are always many parameters to look at when evaluating something as complex as a big festival. Visitor numbers or press reviews matter, but there is so much more: The direct feedback of artists, visitors, professionals, and friends. Who was there? What happens on social media? Whether we managed to reach out to new people and new partners. Whether there was a lot of exchange between different people of all kinds. And of course, our own experiences matter.
A very important indicator for me personally is the spirit of the team. If the team got inspired, it means a lot. Another indicator for me is, whether something was to be learned and some new knowledge was produced and shared.
More and more I understand CTM as a learning environment. A landscape of multiple offerings that you can navigate to learn from new experiences, encounters, and also from classic educational formats like lectures, workshops, and publications. Lastly, I also always ask myself whether I personally learned something through this edition. And yes, I did learn a lot.
You've been getting a lot of feedback from visitors, and also artists? What can you learn from this year's feedback for example?
Feedback is crucial, and we get a lot on various channels. People come with very different expectations to CTM, and everyone experiences a slightly different festival. This shortly after the festival, we are still in the process of collecting all different voices and perspectives. The feedback we got far has been extremely positive. People are very thankful for the richness, the quality, and the diversity of what CTM offers. And also for the caring yet the free atmosphere of the festival. We carefully evaluate each festival edition to further improve our practice. What do we learn from CTM 2019?  I don't know yet. Maybe that we did a few too many parallel programs.
How many people attended CTM 2019? Was it significantly more or less from previous years?
We are still in the process of collecting the numbers. My gut feeling is that we had slightly more people than last year, which was 35 000 visitors.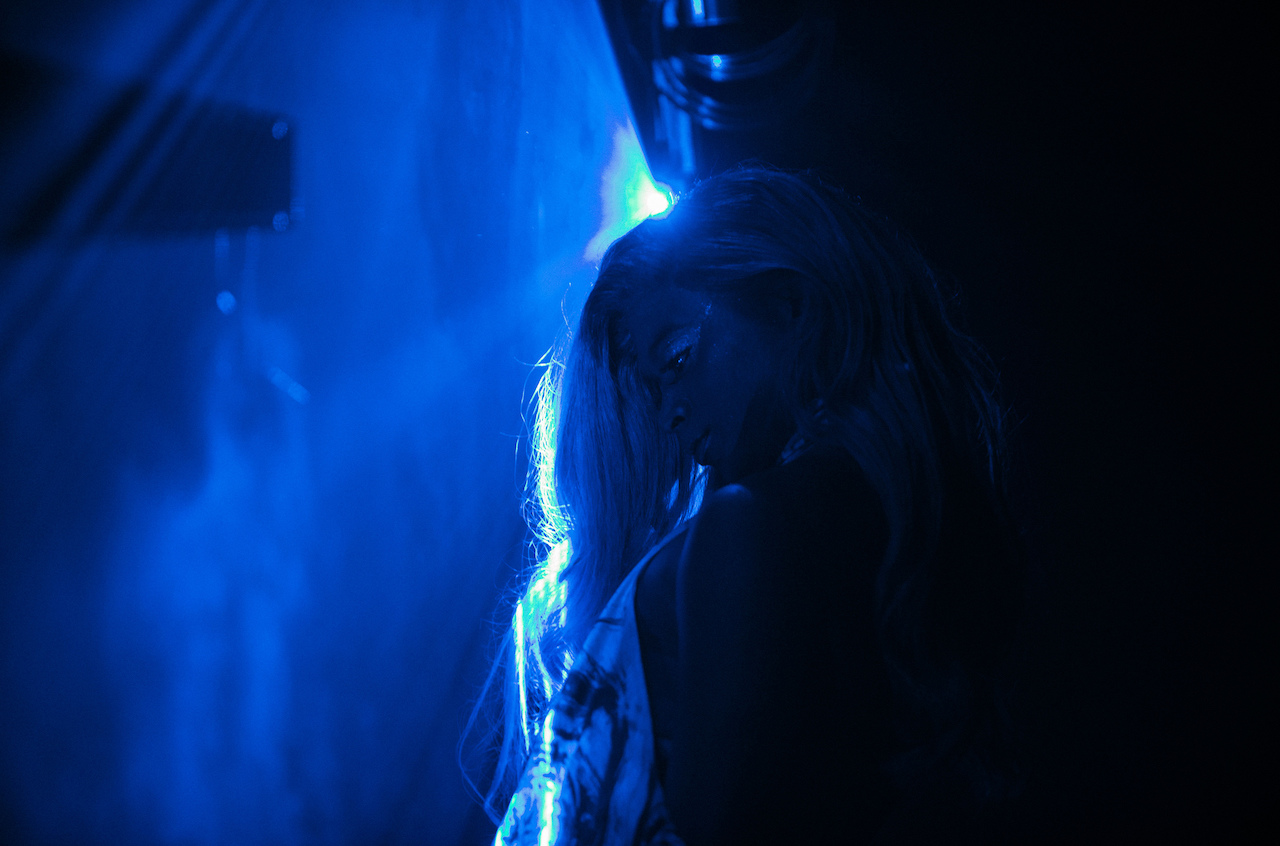 How much work was put into this year's festival? I guess a whole team was working on it for a full year, how many people work on CTM?
We work the year round on each CTM edition, but we also run a  lot of other projects throughout the year. We organize the Polymorphism club nights at Berghain, run the Technosphärenklänge concert series at Haus der Kulturen der Welt, and co-curate the Listening Sessions: Untraining The Ear together with SAVVY Contemporary and Deutschlandfunk Kultur / Klankunst. And we involve in a lot of international co-productions, partnerships, and collaboration. 2018 we organized, for example, a festival together with SET in Tehran, and the first edition of Nusasonic, a collaborative festival and artistic lab, that took place in Yogyakarta, Indonesia and that was conceived together with Playfreely (Singapore), WSK Festival (Manila), Yes No Klub (Yogyakarta) and the Goethe-Institut. All of this also feeds back into the festival itself.
The size of our team scales up and down depending on our projects. We have about 7 people that work with us throughout the year. For the festival itself, the team grows significantly.
How CTM collaborates with Transmediale – the visual part of the festival, now an independent thing, divided from CTM? These are the same people who work on CTM and Transmediale?
CTM and the Berlin media art festival Transmediale have always been two separate festivals, and also two separate organizations and teams. We consider Transmediale as our sister festival and our collaboration as a joint venture. CTM started as a kind of plug-in into Transmediale, who is the older festival, and complimented the media art festival with a program focused on experimental sound, music, and club culture. From there we quickly set out to become a festival in our own right.
Both festivals exchange closely on many levels: each year we develop some program elements together or commission new works. For 2019 this was, for example, the premiere of Actress + Young Paint lives AI/AV.
A large project that we do together is Vorspiel, a city-wide partner program in which more than 45 spaces and initiatives active in sound, music, art and digital culture present their activities. We also share festival passes and accreditations, as we like our audiences to mix and exchange. And we join forces to develop our practices and to speak jointly towards decision makers and the city administration to support experimental art practices in our fields.
What are some of the next events or steps of production of the festival? Are you preparing something at the moment, maybe?
Our next events are Technosphärenklänge #7 on 2 & 3 March at Haus der Kulturen der Welt, in which Pantha du Prince will present the Berlin premiere of his new "Conference of Trees" project. In April we produce the China premiere of Marco Donnarumma and Nunu Kong's "Alia: Zu Tai", a collaborative performance piece that was produced in partnership with Chronus Arts in Shanghai.
Currently two Call for Entries are out and running for two new residencies that we are hosting in collaboration with the Berlin Musicboard and Goethe-Institut: one will be part of Nusasonic and take place at WSK – Festival for the recently Possible in Manila, and the other one is with Nyege Nyege Festival and will take place in Kampala, Uganda. Berlin-based artists can still apply until 15 March here. And in late spring we will launch our new website, that will finally also become the online home for the CTM Magazine, that we publish for 6 years.
–
Questions: Krištof Budke, Photos: Resident Advisor and Transmediale 2019