Amrita Marino is an illustrator and graphic designer living in Brooklyn, New York. She caught our attention thanks to her unique style and multi disciplinary skills. Apart from illustrating, she is keen on painting and photoart, typography as well. Despite of her wide scope, her works are remarkably unique.
Marino started working for large corporate companies (as a software engineer), but later she decided to quit the job and take a radical step. She turned upsidedown and trew herself on her biggest affection – an illustration and design. Later on she worked for Stefan Sagmeister and Jessica Walsh, as well as for magazines like Dwell, and interned at in the Museum of Modern Art in New York. Work for Julia Hasting from Phaidon (global art publishing house) she considers as her biggest dream job.
If you want to get to know more about her work, about her arrival from India to US or about her favourite bands, read our interview.
Could you tell us something more about your background? Where are you from and what were you studying?

I grew up in India. I come from a large extended family of engineers and doctors, but many members of my family had creative pursuits outside their jobs aka hobbies. My first undergraduate degree is in Electrical engineering – and my Mom is the most artistically inclined in the family. While her father did not "permit" (yes, that generation) her to study art (she studied physics), she is an amazing painter, singer and clothing designer. The only reason her fashion career didn't take off was because she hated asking people to buy her work. I get it! My dad is also an electrical engineer – one who has written (professionally, now) and directed plays, novels and short stories.

You wrote me (in an email), that you've been designing professionally for something about 4 years. But what were you doing before the designing?

I started my career as a mechanical engineer at TELCO, India's largest automobile manufacturer. Eventually I came to America and worked as a web developer, management consultant and systems analyst for various companies like Ernst  & Young LLP, Monsanto and a small digital agency called Wirestone in Chicago, where the creative director influenced my decision to study graphic design. I literally went a 180 degrees career wise from where I started – engineering to design.

Why you've decided for the world of art and design? Was this always a joy and pleasure for you? Have you been a fan of art for a long time?

Yes. Performing art (theatre, music and film) was a huge part of growing up in Calcutta, India. I was exposed to artists like Rabindranath Tagore (writer), Satyajit Roy (graphic artist and film director), Sukumar Roy (cartoonist and illustrator) and many others. My mom would design built in furniture for our home and she exposed me to various furniture catalogs like Conrans which I think developed my love for interior design and architecture early on. I thought that's what I would study so I could remodel my perfect home. Luckily living in America also influenced me, especially seeing beautifully styled cookbooks by Donna Hay and my husbands collection of Peter Saville designed album sleeves and a former colleague (Jason Kriegler) helped me see the connection to graphic design.

You are a multidiciplinary artist. In your portfolio, we can find the work of a graphic design, illustration, typography, photography and so on. Is this absolutely natural for you, work in all of these fields, or you had to study hard to become an full-fledged artist on a level, in which you are now?

I am in the stage of developing my craft and voice. As a professional graphic designer, we kind of need to be able to wear a lot of hats on the job. Illustration started on the job while freelancing for Stefan Sagmeister and Jessica Walsh. If I didn't have that job, I don't know if I would even try illustration. When I graduated, I had a portfolio of books and my dream job (still is) was that of Julia Hastings at Phaidon. Eventually working as a magazine designer, I researched and commissioned quite a bit of illustration work. I also illustrated on the job when deadlines or money was tight. For me, design and illustration are very related.

I think specialization has helped a lot of people in a very crowded creative field. I want to find a balance between being an extreme specialist and a jack of all trades. I would be bored if I did only one style of illustration for instance. The good thing about being specialized is you can be the go to person for a specific job and not just an additional set of hands on (any) job. I think ultimately I want to be hired for what makes me unique as a creator.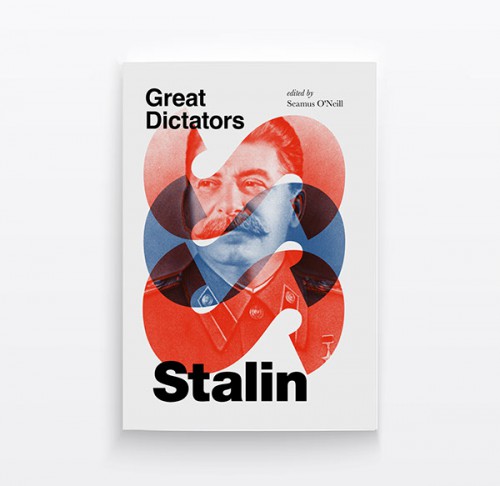 I know that you are living in a New York. Is it tough for you to make money for a living only as a designer? Which obstacles do you have to overcome (for example the competition, rivalry)?

All of the above, I think but I don't dwell on it much. As a person who has freelanced and worked full time, freelance is more financially viable for me. (I did not work in advertising/agencies or places I imagine pay more money). Time between freelance projects working for others can become an opportunity to create a body of work that will ultimately define your career.
Is the music important for you? Do you listening to a music while working? Which artists are currently your favourite?

Yes. Music is a must. Can't get into a groove without music. These days I am listening to Morcheeba a lot. Sometimes I get into phases working to TV shows also like X files, Twin peaks or (shhh…) Gossip Girl – I am a Blair Waldorf fan!

I have a long list of music favorites –  New Order and Joy Division are classics. Also love Royskopp, Groove Armada, Thievery Corporation, Mozart (not while working), Wax Tailor, Robyn, Tom Tom club, This Mortal Coil, Teddy Bears, Suede, Sneaker Pimps, Roxy Music, Cardigans, Bryan Ferry, Garbage, Radiohead, Pulp, goldfrapp, Johnny Cash, Billie Holiday, Ennio morricone, Depeche Mode…and many many more. My husband has an amazing collection of LPs and he is always introducing me to new artists. P.S. Vangelis's score for Blade Runner is sublime to work to.
Can you share with us some of your current plans? What are you working on right now?

Currently I am working on editorial illustrations, planning an upcoming promotional brochure for a photographer, and designing invites and catalog for a fashion brand in New York.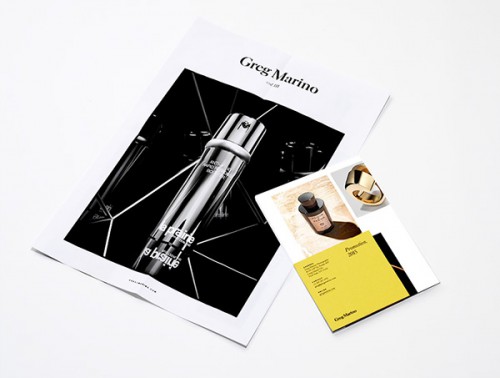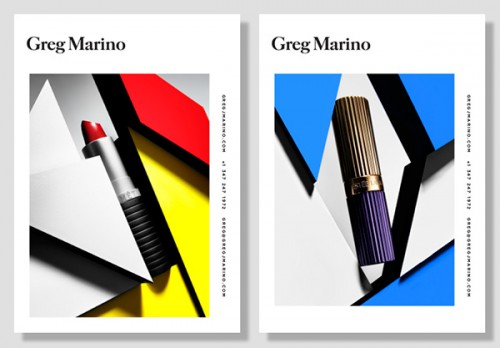 –
More info about Amrita Marino: website, Dribble
Questions: Krištof Budke (@KristofBudke)