Amber Vittoria is a young up-and-coming illustrator living in New York City. She is currently an Art Director with VaynerMedia and has worked with Victoria's Secret, Interscope Records, Adidas and Sony Music Entertainment. Her work has been featured by the Art Director's Club, Revolt TV, Complex Magazine and The Source.
Vittoria's colorful illustrations with a humorous touch charmed us at first glance. We first noticed her drawings of Atlanta rapper Rome Fortune and producer Richie Souf (who collaborated, among others, with iLoveMakonnen) on Instagram. Her works catch one's attention immediately due to the apparent ease with which they are made; the New York-based designer and illustrator uses lines and colors sparingly to describe the situation at hand in a funny and succinct manner.
One of Vittoria's major sources is contemporary culture which she finds both humorous and inspiring at the same time. Read our e-mail interview where she talks about her ideal worspace, the influence of hip-hop and music in general on her work, as well as about her experience working for Victoria's Secret. 
Also, check out our Swine Daily Mix vol. 3 with a music selection from Amber!
[soundcloud url="https://api.soundcloud.com/tracks/254405780″ params="auto_play=false&hide_related=false&show_comments=true&show_user=true&show_reposts=false&visual=true" width="100%" height="450″ iframe="true" /]
Where are you from, and how did you come to your current position as an Art Director at VaynerMedia?
I was born and raised in a small town an hour and a half north of New York City; it's a beautiful, quiet, inspiring area. As for how I've come to VaynerMedia, one of my closest friends and former peer at Boston University, Jessica Friedowitz, referred me to Vayner two years ago.
You are an artist that pokes fun at the contemporary lifestyle. How do you see the young generation in New York? Is it inspiring to you?
My work is a commentary on present-day culture, which I find to be not only humorous but also inspiring; there is a beautiful element in how we have evolved as a people. Young New York is intelligent, daring, and can easily push beyond tradition.
Can you tell us what you are working on these days?
Recently, I've been working on a few illustrations for apps, apparel companies, and musicians.
You formerly were a web designer for Victoria's Secret. Can you tell us if working for a larger brand is difficult, or if you enjoyed it? Was it a good experience for you?
Working as a web designer at Victoria's Secret was an incredible experience; learning the nuances of a larger brand was incredibly valuable to my design process going forward.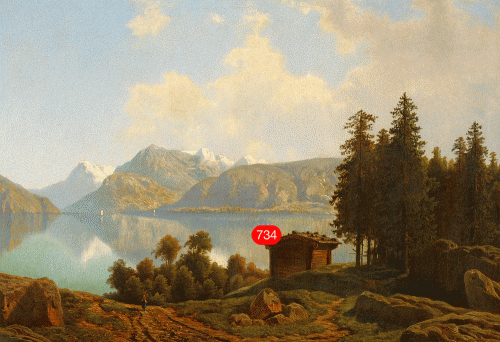 What is your ideal workspace? Are you listening to music when you are working? Do you have some favorite musicians or rappers, producers?
If possible, I like to change up my workspace; some days listening to music in my apartment is the key, and some are sitting in a coffee shop observing others. Music selection is similar – dependent on the project I'm working on. My go-to artist, though, is Thomas Newman; he is an incredible composer who tells such vivid stories with his notes.
What does New York mean to you? You paint and draw New Yorkers pretty often. Can you share with us your feelings that you associate with New York in general?
Majority of my life has been spent in New York; primarily New York is a quiet town, filled with trees, farms, and winding roads. As for New York City, it is a symphony – each instrument has its role and seamlessly interacts with the instruments around it.
You draw portraits of music artists; you've recently drawn the rapper Rome Fortune and producer Richie Souf. How did you meet them, and what inspired you to draw them?
Meeting Rome and Richie (well, Richie by Facetime, haha) was an incredibly lucky coincidence; their manager is a new friend of mine (and an equally wonderful person). My work pulls from the emotion of others and strengthens with the opportunity to interact.
Your clothing patterns are really funny, packed with hidden allusions to hip-hop culture. Is hip-hop in general a big inspiration?
In short, yes. Music in general has inspired me, but when it comes to the genre of rap and hip-hop, I am drawn to the stories told not only by the artists but also the fans. It is a fascinating dialogue.
Who is your favorite contemporary illustrator or visual artist? Do you keep an eye on the current development of styles and trends in art via some magazines or blogs?
James Victore is an incredible designer, artist, speaker, and inspiration – the adjectives can continue on. As for developing trends/styles, I keep my ear to the ground through friends, colleagues, and family; how they interpret trends is far more interesting.
–
Check out Amber Vittoria's website, Facebook or Instagram.