Espiazione is a quite unique audio-visual experimental art piece made by two producers: POL100 & Cecco Meraviglia. We can say that it's an audiovisual EP made of 5 music videos. The theme of the project is a spiritual and philosophical one: soul purification and mind-body dualism. It's an interesting futuristic blend of textured ambient, noise-infused synthetic soundscapes, distorted 3D symbols and glitchy virtual mirages. The full project will be released via Club Late Music x Global URL Nation, one of our favorite labels.
We are very excited to release a premiere of the song "Fluido" from the EP. You can listen to it now here or via our SoundCloud.
Below, you can watch the visuals for the song "Fluido"
What is Espiazione?
Espiazione is a project realized by the collaboration between Paolo Maiarelli (Pol100) and Francesco Da Tos (Cecco Meraviglia) that wants to unite and place music and image on the same level, with the aim and idea of narrating the path of purification of the soul.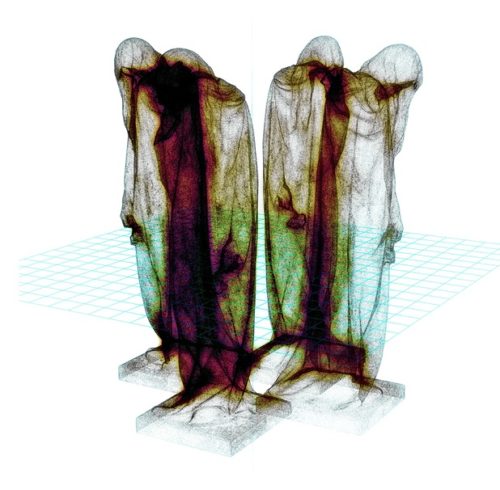 How it's composed?
The project consists of five tracks, which make up an EP, for each track a music video has been made. Each video and track is a part of the purification path, which starts from death and then from the separation between soul and body, then passing to three phases that reflect and resume Dante's theme: hell, purgatory, and paradise, to finally arrive at rebirth and then at the reunion of soul and body.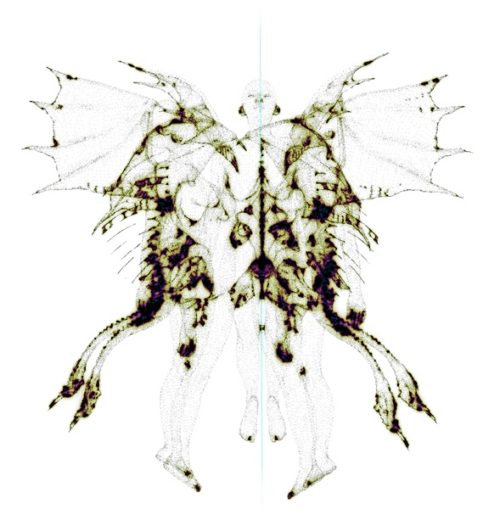 Death is the first area investigated in the project, it is the input that kicks off the otherworldly path. The vision of this theme is in a universal key, so anyone can see themselves in all its representation, and this is also connected to other pieces.
Artists about the song:
"The second phase (song), which kicks off Dante's research, the hell's area, which in addition to being the peak of the representation of the greatest sin can be defined as the most dynamic and epileptic of all, in reference to the final visual result. The research on the material took place through online sources that explain the various subdivisions of the infernal circles, elements were of fundamental reference to the models developed. The video starts with a particle vision of the shape of hell, a huge hole dug that expands deeply. Immediately after the second scene, three skulls representing the three fairs of Dante are shown and placed at the entrance of the underworld, respectively: the loin, the she-wolf, and the lion. The choice to use skulls is a stylistic will that I wanted to adopt in many scenes of the project. The following scenes all show detailed references to Dante, arriving at the end where Lucifer is projected and immediately after the door leading to Purgatory."
"The title of the song is Liquido (Liquid) and opens to the concept I wanted to give, to this and the following two pieces, in connection with the states of matter. In this case, the idea is to compare Hell to an abyss, a place formed by liquid, deep, suffocating and dark. The music in this case is gloomy and scary, recalls the noise genre, therefore with a structure and composition of sudden sounds and devoid of rhythm, all based on a frenzy in perfect harmony with the visual glitches."