Irene Ivankovà, the Eternal Recordings label owner, wrote us an email presenting the debut album by Artur M Puga. I've never heard of the label, but I've listened to the whole project. Its a strangely otherwordly electronic/ambient music. First I wasn't astonished by the music, but after multiple listening sessions, you will notice the calmness of the music. Inspired by the minimalism or music concrete, this is a unique debut album. Now, we are very happy to present the track "Window".
● The whole album will be available on March 2nd via Bandcamp. Follow the artist here and Eternal Recordings here.
Eternal Recordings and Canadian Duck Tapes join forces for the new release. Artur M Puga is the name of the debut album by sound artist and electronic musician of the same name. A very limited edition in crystal clear vinyl with artwork by Japanese designer Heijiro Yagi will be also available.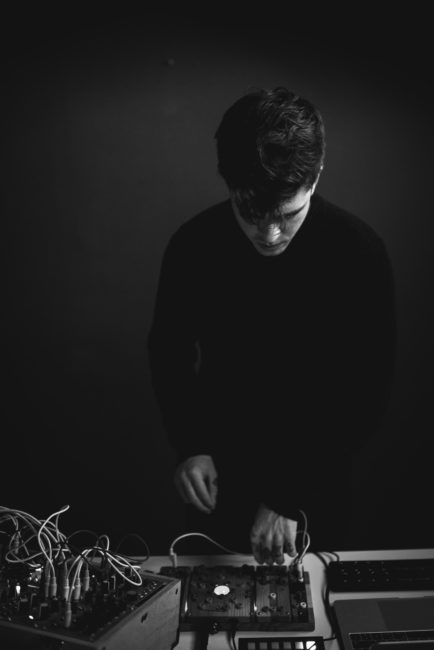 In this album, M Puga welcomes the listener into a mechanical deep sleep through _gate, the record's prologue, where a temple gong cutting through a synaptic net of micro pulses calls up for a long dive into the dense granular ether.
This idea of machine-inducted rest repeats itself through the whole album with a presence of its own. A presence who questions the listener in a constant dialogue between organic and virtual, with a sound approach halfway between Alva Noto´s minimalism and Tomoko Sauvage´s calmed atmospheres.
About the Eternal Recordings:
"The creation of Eternal Recordings has been motivated by the lack of presence of various genres and sound sensitivities in the city of Madrid. From ER, our intention and desire is to give space and priority to those voices within the Madrid and state music scene, that have traditionally been under-represented. Similarly, our commitment with strengthening and generating links between intra-state experimental scenes and non-scenes and creating ties of connection and mutual enrichment with others that are not located in the state territory."
▬
Text: Krištof Budke and Eternal Recordings