BRUTEFORCED 01 is the first compilation EP from SOFT/BRUTE, Yogyakarta, Indonesia – based label. This time we invited four producers & musicians from across cities in Indonesia, to encourage the experimentation of electronic & club music from the various spectrum. We have connected virtually with the label and made a little interview via e-mail.
▼ Check out the track "Murrah" by Indonesian producer Mahamboro. Interview continues below ▼
Back in 2019, I start this label with my friends Philip to release his debut solo project 'TXETEXT – High Risk' which was our first release.
What is the concept of the label and the name SOFT/BRUTE? Do you want to balance softer elements with heavy music?
Actually the concept of the label & its name was inspired by brute force attack. We got this name while we were stuck on finding the label name, and suddenly Philip (TXETEXT) told me about this method which he learns & applied to his creative process while joining CTM MusicMakers Hacklab at Nusasonic in 2018. It was how the artist, creator, improviser, dancer, and anything else taught to be playful with this kind of method to finish their works like the cryptographer/hacker calculating every possible combination to cracking the password/phrase.
It also inspired our attitude towards curating what music & artist that we should release, we don't set any preference based on a specific genre.
Because what we want to do is just try to help someone getting done their works with their own preference & style just like the brute force attack method did. For example, actually, in the upcoming compilation release, the mastering was done by each artist and it sounds not the same at all. It's not a necessary thing in this context, because it contains various things from across cities and scenes which they have their own preference & style.
What do you planning to release? Its mainly Indonesian experimental producers?
We going to release compilation EP 'V/A – BRUTEFORCED 01' and it will be continued soon to another series. This compilation contains various tracks from several producers & musicians across cities and scenes in Indonesia. Logic Lost, Mahamboro, and JAGAJAGA is from noise & experimental scene around Jakarta, Yogyakarta, and Bali while Magis is involved in alternative club & dance nights in Bandung. However, we choose them because we want to celebrate and bring the memories back on what we have experienced right before this tough situation, enjoy the sonic journey of their performance in the same gigs, parties, and festivals around Yogyakarta & Bali.
What are some artists or labels/collectives, you are inspired by?
The local scene here really inspired us, we don't have any proper clubs or venues that really support alternative scenes because what they want is just take more profit with the strict regular music direction. But this is what makes us stronger because we don't care about any limitations & boundaries, so we can make the new territory in which we are free to celebrate any kind of music from the various sonic spectrum.
For example, in Yogyakarta in 2017 there's a small venue named Barcode. Formerly it was a restaurant & bar that almost collapsed, but the kids from the scene is takeover the place and start to held some gigs & parties there. It was really fun when we can experience noise & experimental gig on Friday, then the alternative club & dance night kids throw a party on Saturday, and closing it all by having a karaoke night on Sunday or having all kinds of this music in one night. After the venue permanently closed, we so hard to find the venue or gig that can be a melting pot for all scenes, because everything goes to be more distinctive. So what we do in this label is to celebrate and bring back those days of togetherness which hard to find in this tough time.
✽ ABOUT YOGYAKARTA ✽
✽ Yogyakarta (often called Yogya) is located in the center of the Indonesian island of Java and together with the neighboring city of Surakarta (Solo) it forms the center of traditional Javanese culture. With several universities, especially the prestigious Gaja Madah University, Yogyakarta is also the educational center of Indonesia. Traditional Javanese culture and arts are firmly rooted here and Yogyakarta is home to art, music and dance institutions of higher education.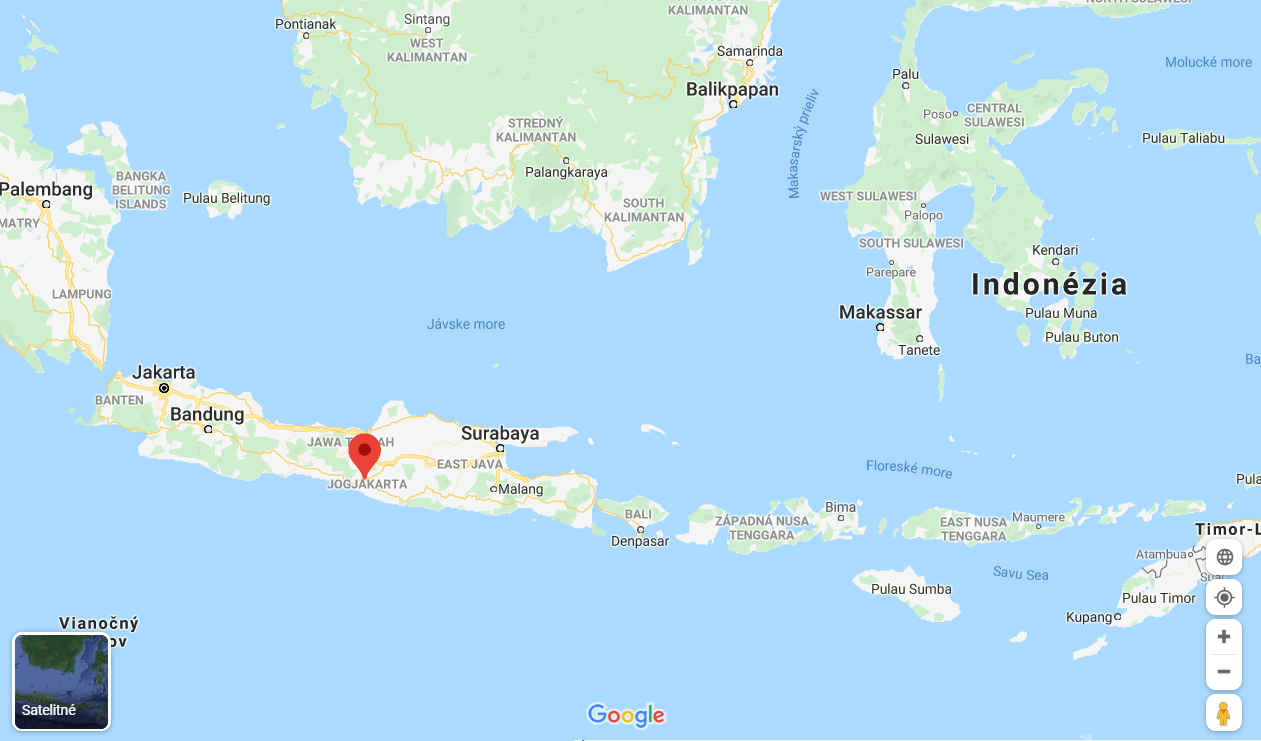 ________
Interview: Krištof Budke