Aestum's self-titled debut album is an in-depth journey into supreme and transformative soundscapes. Oscillating around the apex of spacious power ambient and drone, the compositions recorded during 2020 combine monolithic electronica with decaying fantasies and slow-motion euphoria. Right now and right here, you can listen to the first track of the project. "Panortosia" is meditative ambient composition, which connects you with the Aestum's dreamy fantasy land.
The imagination for the album was inspired by the idea of panorthosia (universal reform) as described in old scholar books devoted to inter-communication and sacrosanct harmonies in order to find a way into the divine temple and shining lux (eternal light).
The track is also accompanied by the stunning digital video:
From a sonic perspective, Aestum created a juxtaposition between warped atmospheres and distant remnants for a state of trance, a multiverse vision of feeling that was evoked by timeless parties and almost religious peak-time club anthems during the end of the 90's and 00's when Aestum as a duo of young friends were entering dancefloors across Europe.  With this attitude, every composition – often accompanied with dreamy messages and heavenly choirs of Dutch vocalist Bobbie 0rkid – marks its own emotional landscape and reaches new enigmatic spheres.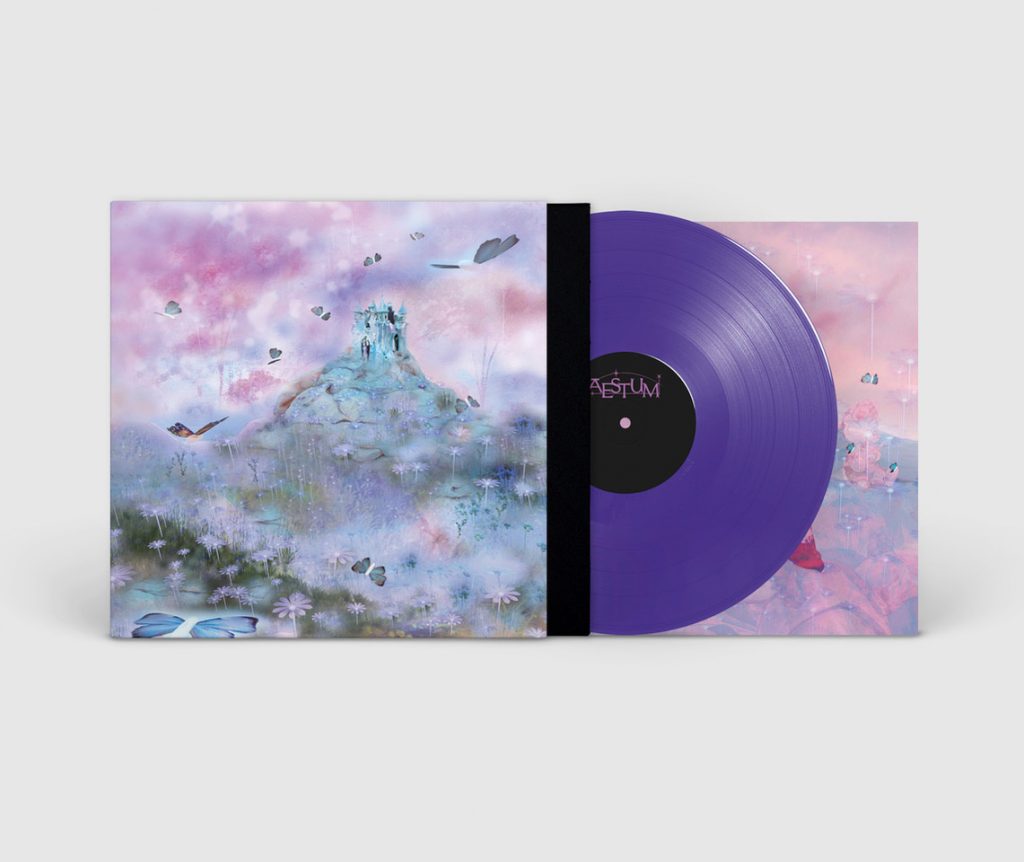 Influenced by this concept a New York-based multidisciplinary artist Emma Pryde created visuals for the album – not just the cover where the story of panartosia is being told across the front and back cover, but also transformative videos for tracks "Panortosia" and "Himmel"t. Using pure elements like heaven or meadows on the base, she added layers of imagery from sci-fi effects to more ancient and religious images, warping and blending into each other, leading into a fantasy that represents the past and future, and gives a meaningful hope.
tracklist:
I A1 Panortosia
II A2 Himmel
III A3 Inter-inert
IV A4 Idyla
V B1 Cf. V
VI B2 Sune
VII B3 Kilo4
VIII B4 Hymnus
IX B5 Amn
written and programmed by ► Aestum
additional lyrics and vocals by ► Bobbie 0rkid
mastered by ► Kassian Troyer at D&M, Berlin
artwork by ► Emma Pryde
aestum logo by ► Bod [包家巷]
► You can follow Aestum on Instagram or SoundCloud.
–
Zdroj: Aestum's Press Release