Geo Balasta pulls up an X-tra lucid and organic techno from the earth's crust. His unexpected productions are the DNA of an acid shiver, sometimes bordering with derision, and takes roots in Green Velvet, The Horrorist and Gigi d'Agostino. Paradoxa, a two-track EP running no longer than 13 minutes, is his first collaboration with the Belgian label Sal de Fête.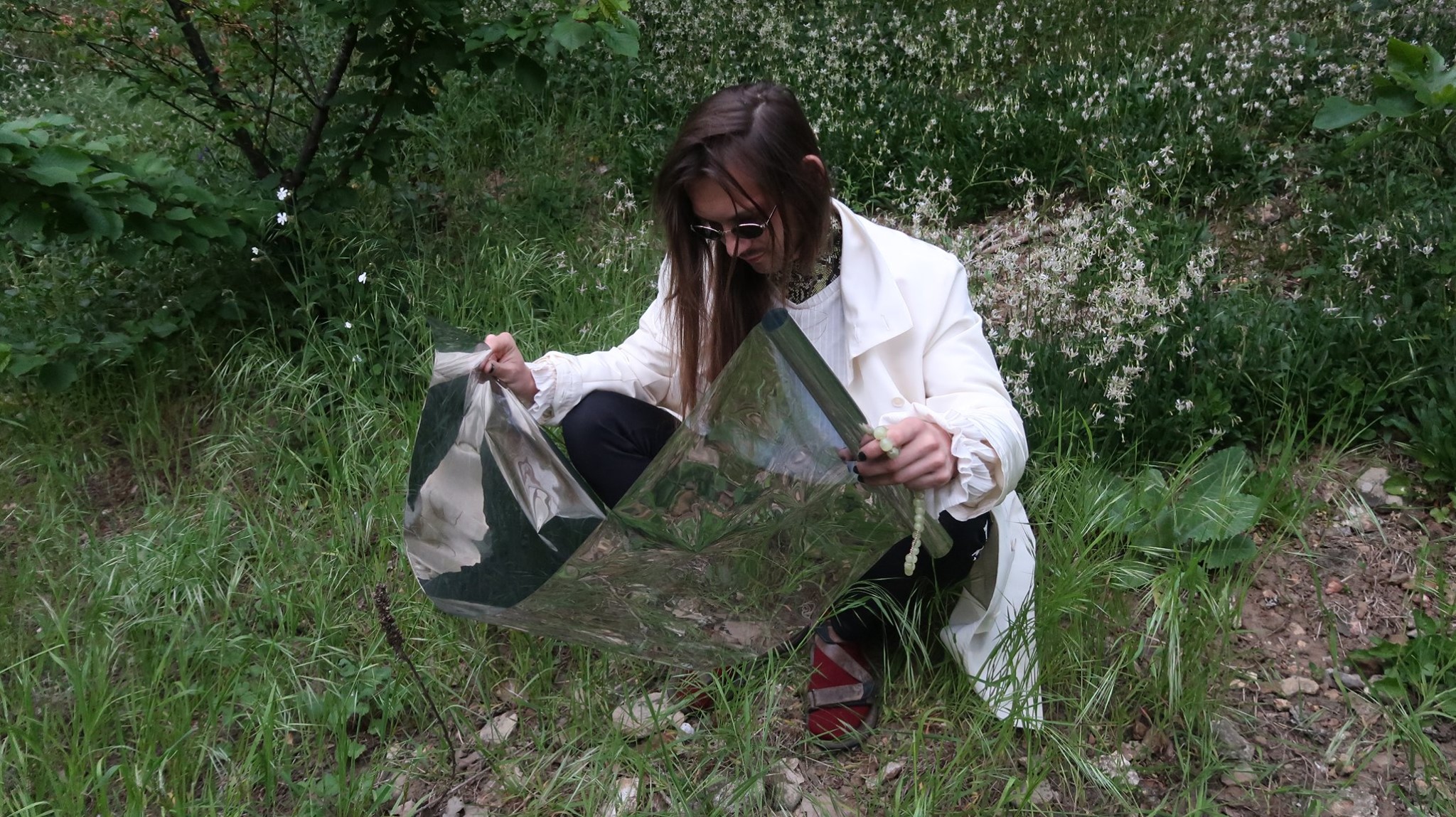 "You're alone, standing in front of cold and sharp mountains. You are nothing but a small dot lost between this intense landform, hostile and catchy. Now you convert this horizon into a giant encephalogram: in the middle of the empty white waves you can clearly see a small dot, a tiny heat point. This small nothing, vibrating and beating, it's you."
The first track, named after the EP, is a six-minute-long journey of deconstructing and reconstructing techno in Geo Balasta's eyes. The unpredictability of the production is constantly keeping you on your feet, alert, wondering what comes next. It feels like walking into a museum of techno, curated by Geo Balasta; in one instance you find yourself in the industrial section of the exposeé, listening to Adam X, which is suddenly overtaken by Aphex Twin's Analord 07, and finally, Astrix's psychedelic sound makes an appearance. While this may sound more than chaotic, all this is combined into an organic and very rhythmic piece that simply makes sense.
Music is a scream for the inside. Geo Balasta knows it.
Metallic structures creases themselves from the acid shivers of the telluric rhythms.
Geo Balasta's amazing production is accompanied by an intense animation made by Gaspard Hers and Mihaïl Ninov. The official release of the EP is planned for November 13th.
✿ Sal de Fête
✿ Videoclip
Drawing by Zen Deere
–
Text: Sal de Fête, Viktor Jenčuš