Dallas duo DREVM (pronounced DREVUM) have joined one of our favorite labels Dome of Doom for the release of their debut album Death of a Cult, scheduled to release March 29th across cassette and digital formats.
Death of a Cult was created over the last year, exploring a panoramic mix of multi-genre music that roots itself in both lo-fi and bass music aesthetics. Something the group has dubbed "lo-death," which is quite accurate. DREVM is comprised of brothers Jared and Dylan Chancey, joining the experimental music community with a strong response from both artists in the field and listeners worldwide.
When you're going to play the track "Walking Through a Haunted House" prepare yourself. This isn't a type of bass music/hip-hop beat you are used to listen to. Duo DREVM has created an absolutely unique and murky sound collage, that is old-school sampled hip-hop on one side and progressive heavy metal electronic futuristic banger on the other side. Both. At. The. Same. Time – incredible.
As the official text reads: "the variety of sample work and original content blends through infinite directions, transformed into an arboretum of raw emotion and powerful inflection." The album's name pulls from influence that shaped their world musically, with the group adding, "At the time we were listening to a bunch of $uicideBoy$ and we stumbled upon their album, Kill Yourself Part XX: The Infinity Saga, which had the picture of a body that was a part of the cult. So right then we knew we would call our album The Death of a Cult."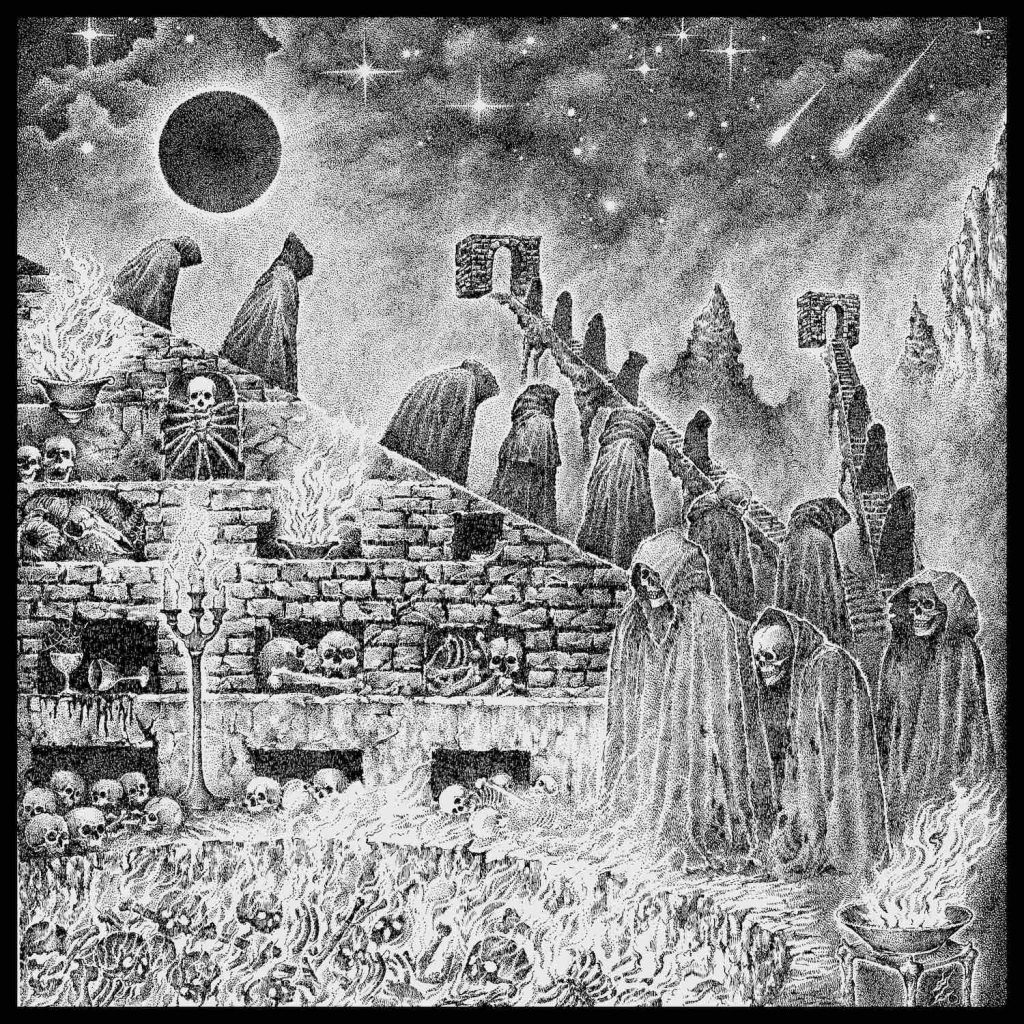 DREVM's Death of a Cult is a unique window into the world of two brothers looking to push the boundaries of sound and further put Dallas on the map as an important launching point in the experimental music scene.
Tracklisting
Fog

Demons

Black Figures

Death Valley

Hands Of Doom

Demons In My Head

Bones

Walkin' Through A Haunted House

Bodies

Voices

At Night

Death Is Fine

Late Night
Credits:
–
Text: Krištof Budke and Dome of Doom's press release