After the article where weˈve introduced the underground label Raw Russian, we bring you another piece on the Russian music scene. This article is from our new series about the East European music scene.
Established in 2016 in Saint Petersburg, Artemy and Yulliana first started Welofi by posting information about new releases they were interested in on the vk.com (Russian version of Facebook). After a few years, they evolved into a music label and started to produce own releases. "Our activities involve searching for new artists, releasing podcasts and new music, organizing events," says Artemy.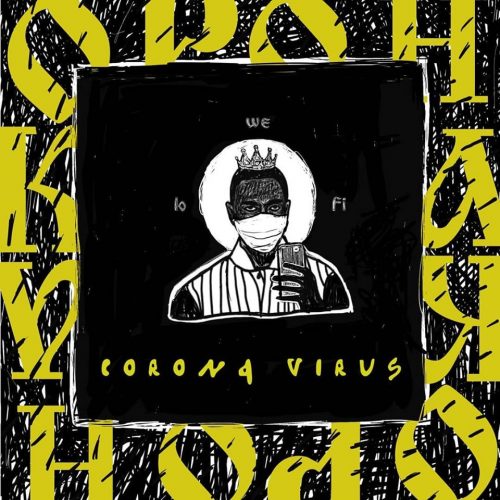 We want to be a midpoint between the Russian scene and the rest of the music world.
Project Welofi was conceived as a "Russian House Hood" –  a community of people with similar hobbies and musical preferences, whose aim is to join together and discuss new and exciting music. When talking about music selection criteria, Artemy says there are no strict rules. "The most important thing is to find something captivating. Our priority, however, is "four on the floor" (a rhythm pattern where the percussive bass takes place on every downbeat. Common in house, other forms of techno, disco, etc.). We are trying to find original recordings not only from around the world but mainly to help Russian musicians be heard."
The Welofi collective considers visual identity to also be very important. At first, creating the overall design of Welofi himself, Artemy says: "Itˈs a nice way of spending your time, listening to music, whose atmosphere you are trying to express graphically." Now, however, Julia Mars is the one from other designers, who stands behind postersˈ design.
We are open to any offers and want to collaborate also with graphics and visual media artists.
Welofi also organizes a series of events in KRUZHOK and produces a podcast called Weloficast. Each episode is curated by a different artist or producer presenting his own music taste. Till now they have managed to unite more than one hundred musicians throughout the world, from the U.S. through to South Korea and Australia.
When we asked Artemy what is the Russian Underground scene, he said:
"In Russia, there is a lot of electronic musicians, I would like to mention Low Tape and Soft Blade (we are preparing the interview at Swine Daily), Scruscru, Yung acid, Al-90, and OUTFITY, or labels like PRIVATE PERSONS, Raw Russian, Factura, ДЕФОЛТ, SNIPPETS. But I would consider GOST ZVUK as the greatest cultural contribution in the sphere of modern Russian music underground."
2020 is going to be very energetic for the Welofi coll. They plan to publish at least twelve releases, finish their website and set up a non-stop video stream for unpublished material. We are also looking forward to a big compilation of various artists, like in the previous year.
Compilation should be released also as a tape. We try to learn from Raw Russianˈs cool stuff.
So far, confirmed artists to appear on the recording are miho, Copen, DM 90, Sweater On Polo, Norus, Soft Blade x niur, Lazy Pluto, Well Being, Jetelmen, PathWay Pat, СВИТ БОЙ (Sweet Boy), HESTER, BADBADLUV, Freddie Horsby, Dainty, Ottonian, Nikolay Sunak, Chesnokovskii, 8_theories, Utro6, Апсел (Apsel), Skiba, mramora, yung acid, Broosnica etc.
In the end, we asked Artemy what he recommends to see in Saint Petersburg.
"Saint Petersburg is the city of tsars, although it doesn't mean everything is too luxury. I would say we can find a very wide range of music scenes. In Russia, by the way, house music has its particular atmospheric sound."
Also, the AHHOУ group is a big influence in the city – itˈs a mixture of street art and music. You can discover interesting stuff on Independent Radio Hub "ТЕСТ ФМ" (some kind of Russian Boiler Room). After midnight I recommend Stackenschneider."
–
Questions: Verana Dobal, Translators: Artem Poloshchenko, Denisa Funtíková